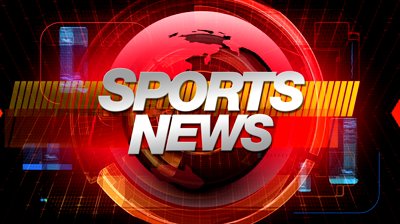 KARACHI: Jubilant Pakistan cricketers celebrated their series-winning triumph here at the National Stadium after finishing off the Sri Lankan second innings within a span of just three overs on Monday morning.
They had all the reasons to rejoice as the 263-run victory in the second and final Test was Pakistan's first Test win on home soil in more than 13 years. Their last victory in red-ball cricket at home came at the same venue against West Indies way back in November 2006.
The series win couldn't have come at a better time. The Pakistanis, who rose to number one in the world Test rankings in the summer of 2016, are currently languishing at a dismal number eight in the longest format of the game.
Pakistan made a poor start to their ICC World Test Championship when they were massacred by Australia in a two-Test series Down Under earlier this season.
They needed to give themselves a boost by winning the home series against the Sri Lankans in a comprehensive manner. But wet and cold weather in Rawalpindi – venue of the first Test last week – played spoilsport and the hosts had to settle for a draw.
The home team desperately needed a win in Karachi – Pakistan's Test fortress – to put their World Test Championship campaign on track.
The big win has now propelled them to the third position on the WTC table just behind leaders India and Australia. Having earned 60 points from the Karachi triumph, Pakistan now have 80 points from two series. Sri Lanka, too, have a similar number of points but are place fourth because of an inferior runs-per-wicket ratio.
Pakistan's margin of victory is a bit misleading considering they allowed Sri Lanka to post an 80-run first innings lead. Having opted to bat first, Pakistan were bowled out for just 191. However, Pakistan's much-criticised batters bounced back in the second innings with the top four – Shan Masood, Abid Ali, Azhar Ali and Babar Azam – hitting centuries.
Records tumbled as Pakistan accumulated a whopping 555-3 in the second innings and their domination with the bat on the third and fourth days of the series decider was the biggest reason why the visitors crumbled in the second innings despite playing on what had by then become quite a placid track.
While Babar and Abid had been already in good form, centuries from Shan and especially the previously under-fire Azhar comes a big boost for the Pakistanis, who now face the tough challenge of taking on England in their next WTC assignment away from home in the summer of 2020.
Azhar has been going through a horrific run with the bat and some quarters were already calling for his head. But Azhar's 118 – his first Test ton in more than a year – should ease some pressure off his shoulder.
Misbah-ul-Haq can also breathe easy. Pakistan's head coach and chief selector had been under intense fire for his team's poor run of form before Monday's win in Karachi.
Apart from the batting heroics, Pakistan also have another reason to cheer about – the performance of the young duo of Shaheen Shah Afridi and 16-year-old Naseem Shah. While Shaheen took a five wicket haul in the first innings, Naseem bagged 5-31 in the second innings. Naseem is now the second youngest bowler to take a five-for in Test history. The youngest player to achieve that feat was his compatriot and namesake Nasim-ul-Ghani, who took 5-116 against West Indies in Georgetown in 1958. At 16 years and 303 days, Ghani was just four days younger than Naseem Shah.
There are times when a single win can really make a difference. Pakistan's victory at the National Stadium was one such result.
It was hardly surprising when Ehsan Mani, chairman of the Pakistan Cricket Board (PCB), took part in a media talk soon after the conclusion of the final Test. A confident-looking Mani reiterated Pakistan's stance of not playing their home games at neutral venues any more.
"All of Pakistan's matches will be played in Pakistan," was Mani's clear message for the rest of the cricket world in general and for Bangladesh in particular. Bangladesh, who are supposed to visit Pakistan for a series next month, have been using dilly-dallying tactics on the scheduled tour. Though the Bangladesh Cricket Board (BCB) is yet to take a final decision, it has been reported that they want Pakistan to host the two Tests on neutral soil.
But Mani made it clear that it won't happen. And rightly so. Mani and the PCB should stick to their guns on this issue. Pakistan have suffered way too long and it is time that international cricket returns to the country on a permanent basis. If teams like Bangladesh disagree then they should do so at their own peril. In this case, they will have to forfeit WTC points if they refuse to play in Pakistan.
Pakistan, meanwhile, can celebrate a well-deserved win. But they should also know that much more difficult challenges than the recently-concluded series await them next year. They need to be consistent and should build on Monday's series victory.